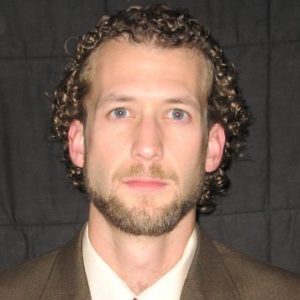 Since beginning his engineering career in 1999, Mr. Busse has gained considerable experience in the analysis, design, investigation, and testing of structures, construction materials, and mechanical components. Specializing in the structural evaluation of existing facilities, he has performed numerous investigative testing procedures to determine properties of construction materials such as concrete, structural metals, and timber used in the construction of commercial, residential, public, industrial, and historic structures.
Mr. Busse has performed specialized load testing that required the development of a data acquisition system and programs to collect material behavior data using strain gages, linear variable displacement transducers (LVDT), and load cells. Data has been used to evaluate failure of various construction and mechanical components including manufactured products, waterway locks, manufacturing systems, assembly line components, vehicular systems, historic structures and bridge structures. Additional materials testing has included half-cell potential testing of reinforcing steel, petrographic analysis of concrete, hardness testing of steel and concrete, ultrasonic testing of steel and concrete, coating evaluations, mechanical testing of wood members, concrete de-lamination mapping, and concrete carbonation, compressive strength, and chloride content testing.  Collection of construction materials properties has led to the analysis and design of repairs to existing structures and components based on the acquired data. He has been responsible for proposal preparation, reporting, and development of design drawings and specifications for such projects.
In addition to the evaluation of existing structures, Mr. Busse has utilized computer modeling and analysis software to assist in the evaluation and design of multiple structures, structural systems, and performed structural evaluations and design of approximately 150 cellular tower co-locate sites including towers, equipment platforms, rooftop and building floors, and water towers. As a facilities engineer, he has also performed numerous field investigations of residential distress insurance claims involving structural, settlement, fire, water intrusion, and storm related damage, evaluated and designed concrete and steel soil retaining wall structures, performed building envelope investigations for water intrusion, provided stucco failure evaluations and consulting, pressure chamber testing of windows, mold investigations, property condition surveys, and roofing surveys.
Mr. Busse has previously served as an Adjunct Instructor in the Building Construction Management program at Florida Community College at Jacksonville where he provides instruction of the three credit hour course, BCN 2405 – Introduction to Structures.  He also serves biannually as an instructor of a short course in Concrete Mix Design and Pavement Design as part of the ASCE/FES Professional Engineer Exam review series and has authored an online continuing education course titled, "Understanding and Reducing the Risk of Vibration Related Damage."